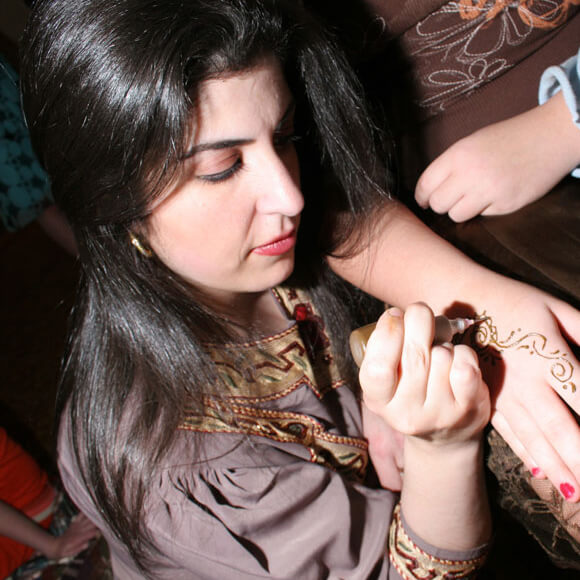 Henna tattoo artist Los Angeles
Elizabeth has been practicing the art of henna since 1994 and is the founder of LAHenna.com since 2004. American born with Middle Eastern heritage she was always fascinated by the art form.Started out simply by getting in touch with her culture, through art. Best known for her ability to produce homemade all natural henna from India and Morocco. Elizabeth draws traditional henna tattoos in a free style form.
Her first public henna art was available at the Melrose Hollywood Farmers Market in 2005. From then on she focused on private parties and events. Aside from parties and events, Elizabeth has lectured and led workshops for artists at Disney. She has been featured on multiple television shows and film documentaries demonstrating henna art. Elizabeth was asked to appear on the Ellen DeGeneres show and is a personal henna artist for numerous high profile celebrities. After years of already doing henna, in 2012 Elizabeth traveled to relearn the art of henna and get professionally certified by "Ash Kumar", World Renowned Beauty Agency of London.